Programs

Your Wiley Canyon PTA provides various events and programs throughout the year to enhance students' education. In addition to assemblies, we provide field trips, the Reflections arts program, the Spring Variety Show, Yearbook, and more. You can see what we have scheduled on our calendar.
Read Across America

Monday, March 9th - Friday, March 13th

For more information, please click on the flyers below:
A Day In History Assembly

Friday, March 1st


These four Wiley Canyon Students were awarded for Honorable Mention at our

Reflections Gala for their hard work and dedication to this year's "Heroes Around Me"

Please click on the flyer below for details:
The Dancing Scientist Assembly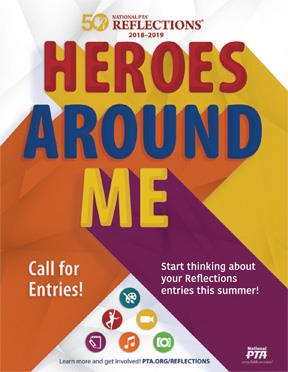 Phone:
Email:
Degrees and Certifications:
PTA Reflections 2018

This year's National PTA Reflections theme is "Heroes Around Us."

Students are encouraged to exercise their artistic talents in the categories of Dance Choreography, Film Production, Literature, Music Composition, Photography, and Visual Arts.

Entries are due on Friday, October 12, 2018 and are to be turned in to Mrs. Richard.

We look forward to celebrating another year of submissions from our Wiley Canyon artists!

The student entry packet link is listed below: